Commercial Roofing in PA
---
Patco Construction is a commercial and industrial roofing contractor servicing Newtown Square and the Tri-State area. With over 40 years of combined experience in the commercial roofing industry, we understand the challenging aspects of installing, replacing, and repairing commercial roofing systems.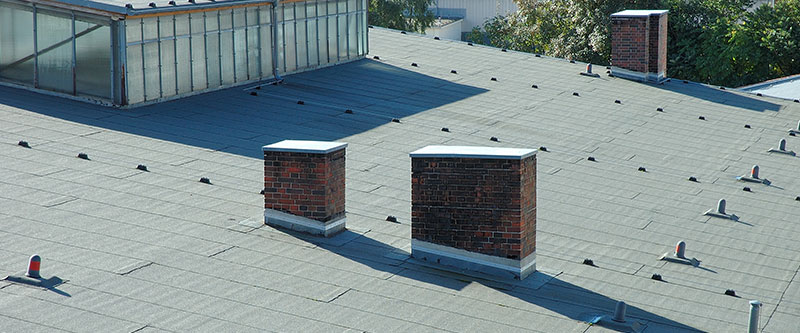 ---
Commercial Roofing Specialists in Pennsylvania
At Patco, our professionals adhere to the highest safety standards of anyone in the industry. We work to provide top-quality workmanship and craftsmanship, while also ensuring minimal impact on your daily operations while we work. Patco Construction is the commercial roofing contractor of choice for commercial roof replacements, commercial roof installations, and commercial roof repairs & restorations.
When you request a free estimate from Patco, our experts first provide a property evaluation top to bottom. This is before any work is done so we can offer advice on the best long-term solution for you and your property. If there are any signs of damage or long-term risks, we will discuss this with you before we put an estimate together. A commercial property is a long-term investment that should be kept protected with only the best materials in the industry.
Types of Commercial Roofing
Single Ply Systems
EPDM Rubber, TPO Roofing Systems, PVC. Our single ply systems are fully adhered, ballasted, mechanically fastened, and have black/white membrane for maximum quality and protection from water.
Built-Up Roofing
We offer built-up roofing services for asphalt roofing systems, coal tar roofing, and modified bitumen roofing systems.
Green Systems
We offer quality waterproofing and damp-proofing services, liquid applied roofing systems, emulsions, caulking, garden roofing, solar roofing, and photovoltaic roofing.
Single-Ply Roofing Systems
---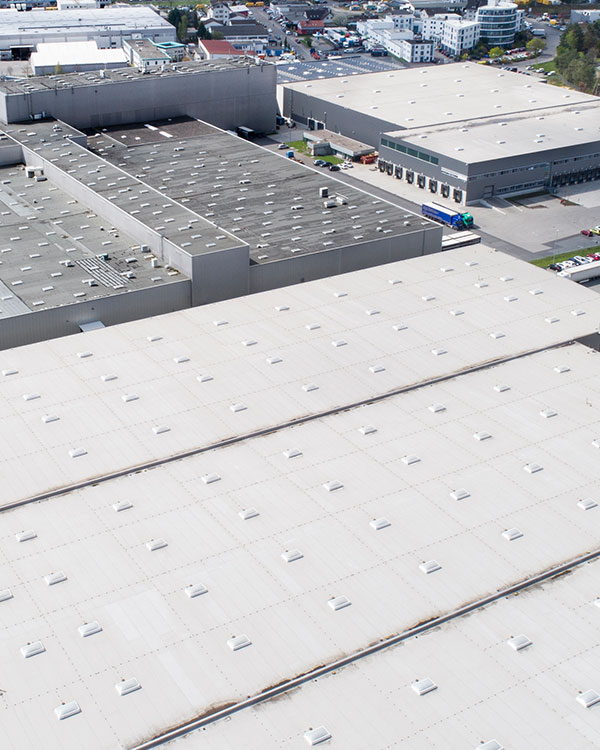 Patco Construction installs and repairs all types of single-ply roofing systems, including EPDM Roofing, TPO Roofing, and PVC Roofing. Our single-ply roofing systems are set up to deliver both long-term strength and flexibility, and offer excellent protection against inclement weather, punctures, and tears.
Single-Ply Roofing Benefits
Broad range of application methods
Part of Class A Fire-Rated Roofing System
Functions even better with insulation
Wide variety of coating, including "cool roofing"
High tensile-strength
Quality waterproofing characteristics
Types of Single-Ply Roofing Systems
EPDM (Ethylene Propylene Diene Terpolymer): Extremely durable, synthetic rubber roofing membrane that is widely used in low-slope buildings throughout the United States.
TPO (Thermoplastic Polyolefine): These single-ply roofing membranes are one of the fastest growing commercial roofing products today, being accepted across the industry for its many advantages in performance and installation.
PVC (Polyvinyl Chloride): PVC roofing membranes are an ideal long-term solution for roofs needing high performance at a lower cost for its life cycle.
We are well known across the Tri-State area for our superior craftsmanship and flexible customer service.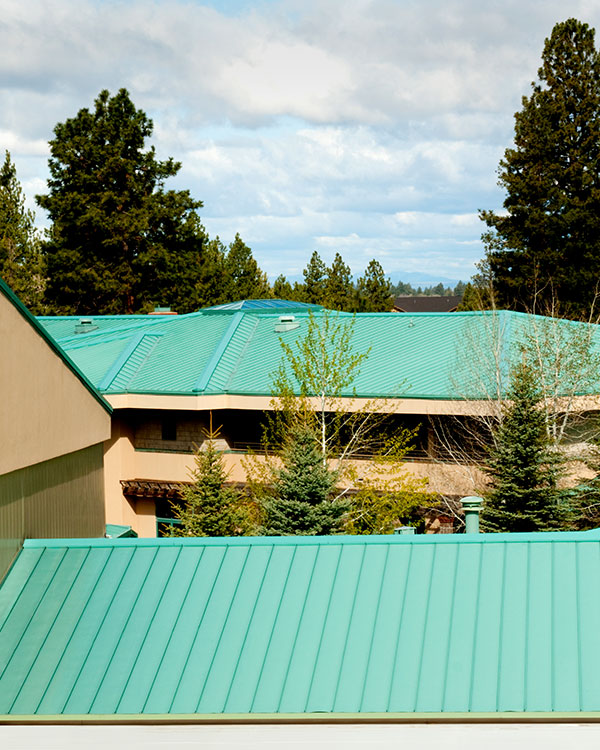 Metal roofing systems are a highly recommended investment for commercial properties due to their stronger durability and longevity. Metal roofs boast a life expectancy of 50-70 years on average. At the end of its lifespan, metal roofing systems are also fully recyclable. Lastly, they come in a large variety of styles and color combinations, so you can find the one that perfectly fits your and your property's needs.
We install and service multiple metal roofing systems, including:
Standing Seam Metal Roofs
Structured Metal Roofing
Coping & Edge Metal
Metal Wall Panels
Metal Siding
Gutters & Downspouts
Curved Panels
We take great pride in our wide variety of metal roofing services, and have worked with various property types including hospitals, universities, hotels, schools, and high-rise buildings. Fill out our estimate request form or call us at (484) 494-1050 to request a free estimate and evaluation.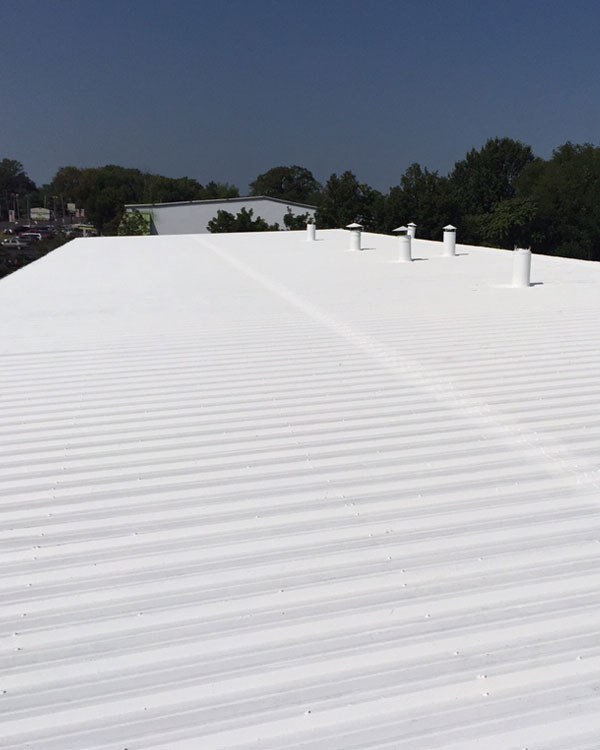 At Patco Construction, not only do we specialize in all types of commercial roofing systems, we also offer a wide variety of roof coatings of the highest quality on the market. We can perform proper maintenance and help coat your roof to be fireproof or waterproof. Our options are available for all types of asphalt and epdm roofing systems.
Our available roof coatings include:
Energy Star Rated Coatings
Acrylic Coating for Asphalt Systems
Acrylic Coating for EPDM Systems
Aluminum Fibered Coating for Asphalt Systems
Elastomeric
If you are interested in our roof coating services, fill out our estimate request form or call us at (484) 494-1050 to request a free estimate and evaluation.
You deserve roofing experts with the experience & knowledge necessary to get your project done right.
At Patco Construction, customer satisfaction is the very top priority. Our experts work closely with you to make sure your project is completed exactly the way you need it. When you need professional roof installation or repairs, contact Patco Construction for your free estimate & evaluation.