Drexel Hill Residential Roofing Services PA
---
In Drexel Hill PA, your roof is one of the most important parts of your home. The major purpose of a roof is to protect your home from inclement weather and storm damage. Roofs for Drexel Hill properties should be properly maintained, and the residential roofers at Patco Construction offer many services to help do just that.
---
Drexel Hill Residential Roofing Contractors
Patco Construction is a leading Drexel Hill residential roofing contractor providing roof replacements, roof installations & roof repairs in Drexel Hill PA. We offer top-quality service with our team of professionals that have the experience and knowledge necessary to tackle residential roofing projects of any size. Our team of roofing experts have a combined 42 years of experience in the industry, having a specialty in residential roofing installations and full roof replacements in Drexel Hill PA and the Delaware County area.
Getting a new roof installed in Drexel Hill? Look no further than your friends at Patco Construction. When you request a free estimate, we'll first provide an in-depth evaluation of your property so we can offer advice on the best long-term solution for you. If a recent storm has damaged your shingles and you need roof repairs in Drexel Hill, we look for signs of damage or long-term risks such as water leaks. You and your family should be able to live in your home in comfort, and with Patco, you can rest assured knowing your home will be fully protected. Call Patco today for professional residential roofing services in Drexel Hill.
Local Residential Roofing Services Drexel Hill PA
---
Residential Metal Roofing Drexel Hill PA
When getting a new roof installed in Drexel Hill, you want to work with professionals that can show you the different options & their benefits to ultimately set you up with a roof that is best for you, your home, and your family's needs. The Drexel Hill roofing systems offered by Patco are both durable & long-lasting, with multiple color options to give your home the look you've dreamed of. We also personalize our estimates so that Drexel Hill homeowners all get the quality service they deserve. Additionally, Patco specializes in Drexel Hill siding services and Drexel Hill gutter installation services.
Drexel Hill Residential Roof Repair
Over time, unchecked wear and tear on your roof can lead to long-term negative effects. Proper roof maintenance in Drexel Hill plays a big part in keeping it in-tact. When a home's roof is damaged, some homeowners may think they need a full roof replacement, which can be a huge investment. However, if the damage is minor, quick roof repairs may be all that's needed, along with proper roof maintenance. When you reach out to Patco Construction to request a residential roofing repair estimate in Drexel Hill, our evaluation will allow us to determine the roof's damage, what risks are there if left alone, and whether roof repairs are going to be more beneficial long-term for you. If you live in Drexel Hill PA or Delaware County and you're looking for residential roof repair services, contact Patco Construction today to request your free estimate and evaluation.
---
Our Drexel Hill Residential Roofing Services Include:
Shingle Roofing Repairs
Residential Roofing Installation
Flat Roof Replacement
Slate Roofing Maintenance
Residential Roofing Repair
Asphalt Shingle Replacement
Metal Roof Repairs
Residential Roof Replacement
You deserve professional roofing experts with the experience necessary to get your project done right.
If you're looking for Drexel Hill residential roofing services or for professional roof installations & repairs in Drexel Hill PA 19026, call Patco Construction at (484) 494-1050 or fill out our contact form to request your free estimate & evaluation.
---
Patco Construction LLC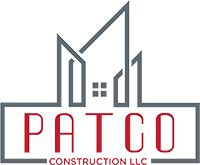 Serving Drexel Hill PA 19026
Phone: (484) 494-1050
Hours: Monday - Friday: 8:00AM - 6:00PM
Saturday: 8:00AM - 12:00PM
---